9th Class Pairing Scheme 2021 (ALP) Punjab Boards
Download Class IX (9th) Pairing Scheme 2021 of all subjects (Physics, Chemistry, Biology, English, Maths, Computer Science, Pak Studies, Islamiyat) for all Boards of Punjab according to Smart Syllabus ALP.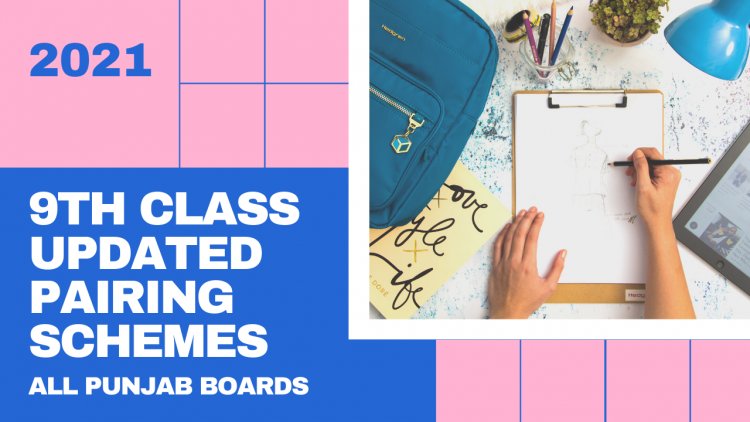 Class 9th (Matric Part-1) Updated Pairing 2021 and Onwards
If you are in search of 9th Class Pairing Scheme 2020-21 of all subjects, you are at the right the place. Here is "Updated Pairing Scheme for 9th Class - All Punjab Boards" in PDF format.
This PDF includes Pairing Scheme 2021 of all the following subjects:
Physics
Chemistry
Biology
Mathematics
English
Pakistan Study
Islamiyah
Computer Science
General Science
Urdu
Check your required PDF below:
Alternative Search Titles:
9th Class Pairing 2021 - All Punjab Boards
Punjab Boards Pairing Scheme 2020-21 PDF
Matric Part-1 Pairing Scheme 2021 (All Subjects)
Matric-I Pairing 2020-21 for all boards
Matriculation Pairing 2020 - 21 according to ALP
Matric Pairing Scheme for 2021 and Onwards
Special thanks for this post: taleemcity.com