Career in Animation and Graphics - Job Opportunities, Scope and Related Fields
Creating an idea, developing it into a story script and giving technical assistance to it, are the procedures in making an animation. This is a detailed article about Animation and Graphics career, job market and scope.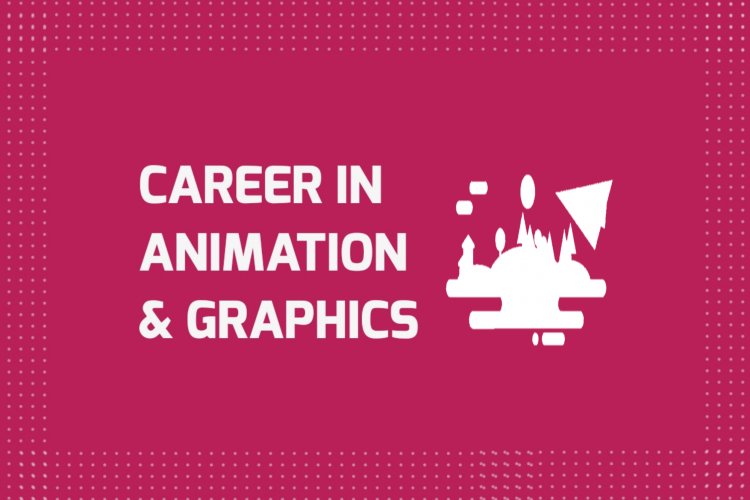 Animation and Graphics
Every one knows Mickey mouse, Donald Duck, Tom and Jerry and Stuart little - some animated characters that always delight and entertain us. Do you know how these characters were born and how it is possible to create wonders with the art of drawing. And the answer is 'animation'- one of the fastest growing and most in-demand industries in the world. Multi media and Animation are among the major hunted jobs of the 21st century. Multimedia alias multiple media as the name suggests is an enormous field that uses more than one medium of communication. It is an art that merges text, images, graphics, animation, audio and video to create virtual magic. Animation is only a component of multimedia.
The art of animation started with the cavemen who used to draw pictures on the rock surfaces. Though animation was formally demonstrated in 1828 by a Frenchman, Paul Roget, the first animated film 'Humorous phases of funny faces' by J. Stuart Blackton was made in 1906 by drawing comical faces on a blackboard, photographing them, and then erasing it to draw another stage of the facial expression. It was in 1914, that the first cartoon named 'Gertie, the Dinosaur' by Winsor McCay, consisting of 10,000 drawings, was shown as a film in the theaters. In the early twenties, traditional animation techniques were developed and more sophisticated cartoons were produced. It was during this time that Warner Bros and Walt Disney studios came to exist. Computer animation, started during seventies and eighties, had a greater impact and with the passage of time, more and more advanced techniques were developed.
Animation which derived its name from the Latin word 'anima' meaning soul, can be defined as the art of breathing life to a character. A blend of entertainment industry and technology, it is concerned with design, drawing, layout and production of graphically rich and attractive multimedia clips. In other words animation is making of movies, games or cartoons by moving the drawings or models of animals or people with the help of computers or other electronic means. Time and space play a critical role in animation.
Animation is a field that could be pursued by those who posses excellent creativity and drawing skills. Animators are the talented artists who create characters for a variety of projects like movies, television, advertisements and so on. An animators task is to read the script carefully, study the storyboard and try to get into the character. In other words he needs to know and understand the character. Job opportunities are on the rise for an animator and they are in great demand, as it a growing industry and has become a popular feature in movies and advertising.
Creating an idea, developing it into a story script and giving technical assistance to it, are the procedures in making an animation. Besides the most commonly used animations , i.e two-dimensional (2D) and three-dimensional (3D), there is also puppet animation, clay animation, sand animation, vegetable animation etc. Both 2D and 3D animation can be created digitally. Two-dimensional images are shallow in appearance, while three-dimensional images have a feel of depth to them, thus making them look more real.
Cel or 2D Animation: Also known as classical animation, 2 dimensional animation deals more with drawing and framing and is the base of 3D animation. 2D animators work mostly on paper, creating frames to define a sequence that are then moved at varying speeds to create the illusion of motion. The process involves creating large number of drawings, and scanning them into the computer and importing them into the software that helps in setting the timing and layers for the scanned sequence of images. Toonz Harlequin, Adobe Flash, CelAction, Anime Studio, Toon Boom Animation, Animaker are some of the software's used for creating 2D animation characters.
Computer generated Imagery or 3D animation: 3D or three-dimensional animation, which has more depth and is more realistic, are a series of images/ objects created using computers or any other digital media. In addition to the skills in drawing, composition and character design, 3D animators deal with modeling, rendering, texturing and lighting. The texture, lighting and colour of the 3D objects are modified using software programmes and virtual cameras are used to focus, resize, zoom and illuminate the figures. This digital animation has the power to create effects not possible with Classical animation. Film, advertising, video and gaming are the fast growing fields for 3D animation. This technique makes extensive use of animation software programmes like 3ds Max (Autodesk), Softimage|XSI (Avid), MAYA (Autodesk) etc.
It could also find in the other areas like advertising, web graphics to create websites and all.