KIPS SATS Workbook for MDCAT in PDF (KIPS Entry Test Series)
Download or Preview KIPS SATS Workbook Book for Entry Test (MDCAT) Preparations in high quality PDF format. The book contains Biology, Physics, Chemistry and English Portions for MDCAT.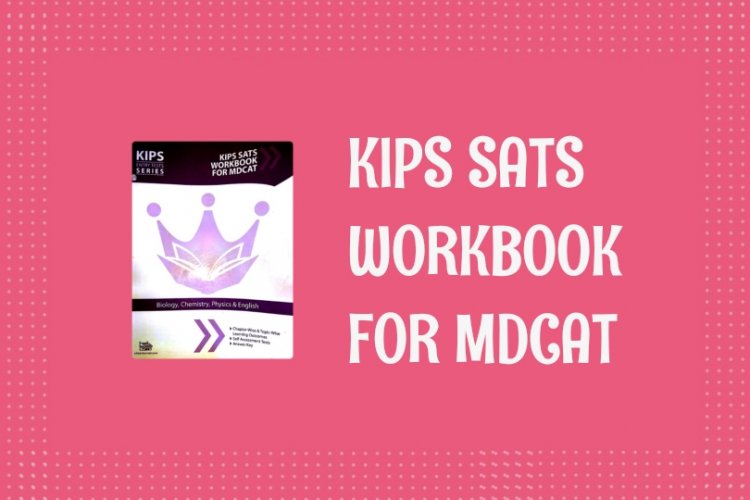 If you are in search of Entry Test Preparation Books and Notes for both MDCAT and ECAT, you are at the right the place. Here is KIPS Entry Tests Series SATS Workbook in PDF format. KIPS is a well known institute in Pakistan for entry test preparations. There publications are quite helpful in entry test preparations.
The book has following features:
Chapter-Wise and Topic-Wise Learning Outcomes
Self Assessment Tests
Answer Keys
Editors of the Book:
Dr. Sheraz Ahmad (Biology)
Dr. Rana Amir (Biology)
Prof. Muhammad Naeem Ch. (Chemistry)
Prof. Naveed Shamshair (Chemistry)
Prof. Sumair Hameed (Physics)
Prof. Muhammad Riaz (Physics)
Prof. Ali Shan Rao (English)
Chief Editor:
Chief Coordinator:
Coordinators:
Akbar Ali Mughal
Dr. Ali Shahzad
Check your required PDF below:
Alternative Search Titles:
KIPS SATS Entry Test Book PDF
KIPS SATS Practice Book PDF
KIPS SATS Book for MDCAT
KIPS SATS Work Book for Entry Test
KIPS SATS MDCAT Workbook
KIPS KETS SATS Book PDF