12th Class English Sunshine Helping Book PDF by Prof. Musarrat Hussain
Download 12th Class Sunshine English Comprehensive Edition by Professor Musarrat Hussain in high quality PDF format.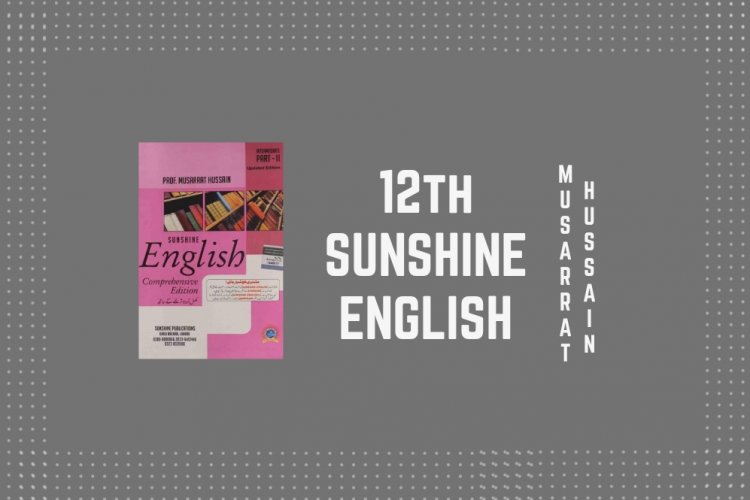 If you are in search 12th helping book for English, you are at the right the place. Here is "Sunshine English by Professor Musarrat Hussain | Comprehensive Edition" in PDF format.
This book is for Intermediate (FA/FSC/ICOM/ICS) Part-2 (12th Class). The book was released by Sunshine Publications, Urdu Bazar, Lahore. It was written by famous author Professor Musarrat Hussain and is according to the new syllabus of English for Intermediate Part-2.
(Book size is larger so, online preview might not working. Read after downloading PDF)
Check your required PDF below:
Alternative Search Titles:
12th English Sunshine Book PDF
2nd Year Sunshine English Helping Book PDF
English Sunshine PDF by Musarat Hussain
Inter Part-2 Sunshine English PDF
FSc. Part-II Sunshine English PDF
Class XII Sunshine English PDF