Accounting Career in Pakistan - Job Types, Opportunities, Scope, Requirements
A detailed article about accounting career, it's jobs opportunities, scope, requirements, degrees and related field in Pakistan and world wide.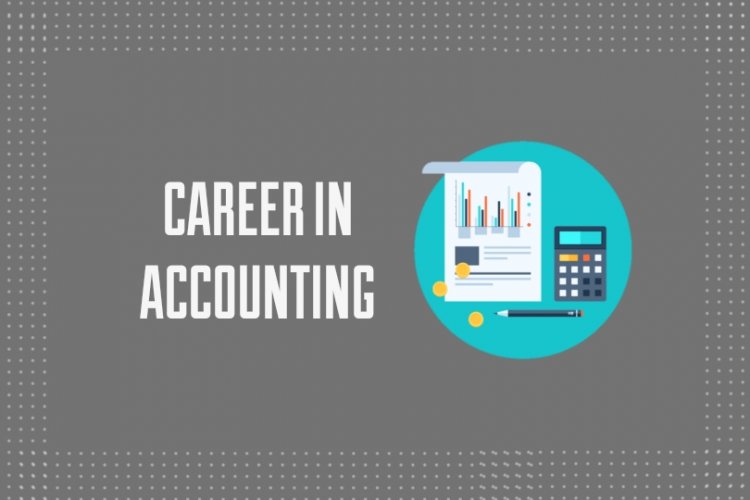 Accounting
Today the profession of Accountancy is in demand, accounting jobs in Pakistan are seen regularly in the newspapers. Number of colleges and universities offer different accounting courses and accounting degree programs. Many foreign universities offer onling accounting degree Programmes too. Opportunities for accountants in Banks are increasing fast so it is essential to get into the ring as early as possible. It is vital to keep side by side with new opportunities and make the links that will help in your career.
Today there are limitless career opportunities for accountants in Pakistan. Accounting firms provide accounts graduate opportunities to start a career right after their graduation as a trainee accountant in Pakistan. Those who like to work setting in ones home or own office can start accounting outsourcing as there are lot of outsourcing opportunities world wide where accounting and finance jobs can be get as an outsourcing opportunity. The choices in accounting field are so enormous, and so wide-ranging, that deciding a career path may turn out to be a key test. Thus it is time to thing about becoming an accountant selecting the right degree programme for you future life.
Which accountancy course is suitable for you to become an accountant? there are two options available for you in Pakistan. Accounting Career can be started in two fields namely career in financial accounting and Career in Cost and Management Accounting. You can get yourself certified from Institutes of Chartered Accountants of Pakistan (ICAP) by getting CA (Chartered Accountancy) qualification. And if you are interested in Cost & Management Accounting then the best institute for you is The Institute of Cost & Management Accountants of Pakistan.
ICMAP offers certification of one year, two year and a Final Certificate in Accountancy. Accountancy course which is done from the above institutions is a guarantee for a lucrative career. These courses are well respected in the business and financial sector.
Specialization in Accounting
There are many areas in which accountancy students may specialize. An Accountant can get bookkeeper, financial, audit, tax, internal audit jobs, accounting manager, payroll jobs etc. in multinational and national accounting firms in Pakistan. Different positions for which jobs can be get are:
Tax planning

Tax preparation

Managerial accounting

Cost accounting

Governmental accounting

Auditing Jobs

International accounting

Corporate and partnership tax

Accounting and Banking Jobs in Karachi, Islamabad, and Lahore

Actuaries

Bookkeeping Jobs

Budget analysts

Claims adjusters, appraisers, examiners and investigators

Cost estimators

Financial analysts

Financial managers

Insurance sales agents

Insurance underwriters

Loan officers

Personal financial advisors

Purchasing managers, buyers, and purchasing agents

Securities, commodities, and financial services sales agents

Tax examiners, collectors, and revenue agents
Types of Accounting Degree in Pakistan
(Associate, Undergraduate & Graduate Programs in Accounting)
I.Com (Intermediate Commerce)
An associate's degree or intermediate commerce in Pakistan in accounting or commerce will train you for further learning in the field of accounting.
B.Com (bachelor of Commerce)
A bachelor's degree or B.Com often leads to work in corporations or in private accounting firms and companies. bachelor degree can be obtained after a 2 years course in colleges or universities.
M.Com (Master of Commerce)
A master degree like M.Com are generally for those whose careers demand higher levels of understanding of specific feature of the profession.
C.A (Chartered Accountancy)
Chartered Accountancy is a rewarding career and there are excellent prospects for employment in audit firms as well as in local companies, multi-nationals, local and foreign banks. Students start as trainee accountants in accounting firms. see more....
ACCA (Association of Certified Chartered Accountant)
ACCA is a British chartered accountancy body and one of the world's largest and fastest-growing accountancy bodies. it has seen tremendous growth during the last five years with thousands of students enrolling every year into ACCA programs. see more...
CIMA (Chartered Institute of Management Accountants)
The Chartered Institute of Management Accountants (CIMA) is a UK based professional body offering training and qualification in management accountancy and related subjects. See more...
Careers in Accountancy
Accountancy is a rewarding career and there are excellent prospects for employment in audit and accounting firms as well as in local companies, multi-nationals, and local and foreign banks. The profession has stood the test of time, and career opportunities for Chartered Accountants and other degree holders in this field are unfolding as corporations increasingly realize the importance of professional values, ethics and good governance.
More specifically, there are numbers of career options available to graduates of accounting programs. They include, but are not limited to, the following:
Actuary

Auditor

Bank Examiner

Certified Public Accountant

Chief Accountant

Controller

Finance Manager

Financial Analyst

Internal auditor

International Trade Specialist

Loan Administrator

Manager

Professor

Stockbroker

Tex Advisor
Future Outlook for Accounting Career
Employment jobs for accountants and auditors are expected to grow faster than all occupations in the coming days. The factors that will drive the growth of this career are, increasing businesses, securitization of companies finance, changing and new up-and-coming rules and regulation of financial sector.
The world economy is indicating a prosperous future outlook in accounting related fields. The demand for accounting expertise will increase, and more accountants and auditors will be required to perform the job of books, organize taxes, and give management advice. Amendments in laws related to taxes, financial reporting standards, business investments, mergers, and other financial events are indication supporting the idea of creating great numbers of job opportunities and openings. Trends in international business and trade, international mergers and acquisitions will attract youths to choose this career.
Salaries and other remunerations for Accountants
Salaries and other remunerations in this field are matchless. The way the economical activities, development and new career options are emerging in this field, it is already signifying a bright future for would be professionals. Annual wage and salary earnings of accountants and auditors are showing great increase in the previous years.
Personal characteristics
During the training period and on wards a candidate must have the following qualities in his personality:
People who want to be accountants should be good at math, and have good analytical skills. They also should be able to write well, so that they can tell others about their findings. Honesty, freedom of thoughts, untired hardworking, mental abilities, decision making skills, academic qualities, ability to analyze problems, interpersonal skill, desire to progress, extraordinary skill in accounting, wide-ranging knowledge of business, spirit of enquiry, self confidence, logical mind, painting true picture of the facts, economical use of resources, etc.
Nature of work in Accounting Firms and Companies
Accountants and auditors work in offices. They generally work a standard 40-hour week, but some work 50 hours a week or more. Tax accountants often work long hours during the tax season, from January to April. Accountants working for the government and public companies travel to audit other companies or branches of their own company.
Most of the chartered accountants work staying in the office while auditing work required going to the client office therefore out of office duties are also a part of the profession. In case of local client traveling may be inter-cities while clients having international nature of business demands traveling abroad. The atmosphere in the chartered accounting firms is quite clean, peaceful and professional.